FOR SALE: 62cm Falcon 531, San Remo. Currently on Ebay with bidding starting at $259.
I acquired this larger (62 c-c seat tube, 61 c-c TT) Falcon to get some of the parts. I think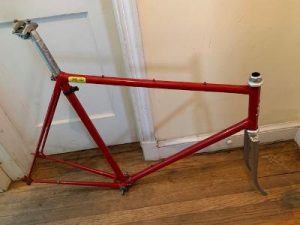 it may have been repainted. The overall condition is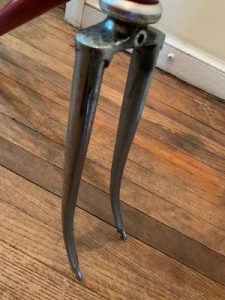 fair to good, with just one spot near the forward top tube cable guide that shows some bubbling paint.
I assume it is 531 — there is a 1972-73 Falcon on Flicker that has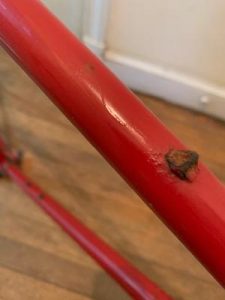 the same braze-ons, lugs and distinctive wraparound seatstays. They might have used that design for a decade or more—I do not know.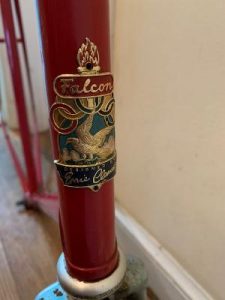 The forks may not be original—the dropouts are forged but I cannot make out any writing on them. The rear dropouts are Campy.
The head badge seems similar to the one on the early 1970s frames pictured.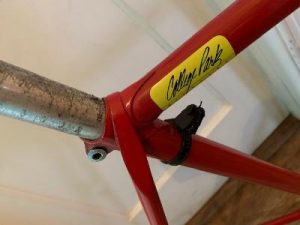 The serial number is 15625.
Included are the Campy cable guides, a good condition Super Record headset that alone is worth a lot, a Campy BB, and a 26.6 SR seatpost, and a Campy seat pin. There is a chance the seatpost size should really be 26.8. When i acquired this frame some buffoon had a bunch of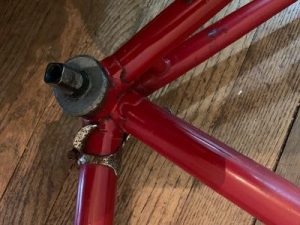 washers on the pin and duct tape as a shim. when the tape and washers were removed the pin would not cinch the post, but a hybrid Sugino/Campy pin I put together seems to work.
SOLD: VINTAGE PEUGEOT SUPER VITUS 980 LUGGED ROAD FRAME 63/64cm PSN-10 Circa 1985 25"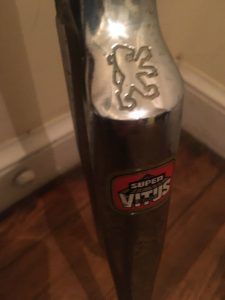 Measures 63 center to center seat tube and 64 center to top. Might have been sold as 25?inch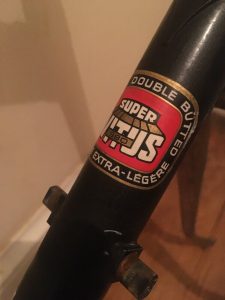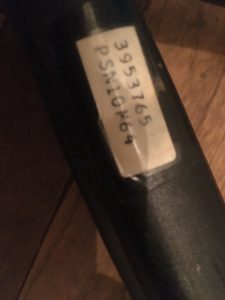 Top tube is 60cm; fairly clean no dents and minimal scratches (zoom in on pics). Also note the chrome fork condition. It will clean up but may never be perfect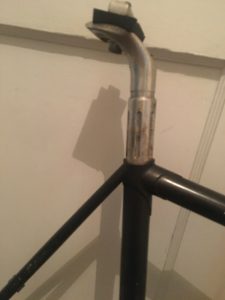 Includes rare expander bolt style stem… English BB threads and French fork threads! Those headsets can be found on Velo Orange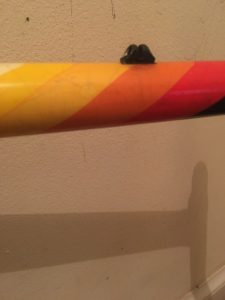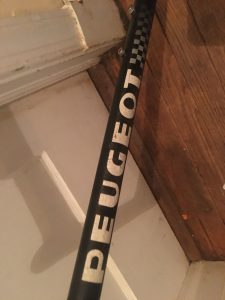 _____________________________________________________